Windows 8
Started by
lord4000
,
Sep 13 2011 06:16 PM
Posted 13 September 2011 - 06:16 PM
Ph'nglui mglw'nafh Cthulhu R'lyeh wgah'nagl fhtagn
---
Posted 02 November 2011 - 07:06 AM
Fuck that shit. I've been going through hell getting Windows 7 adopted for my company.

Back on dumbass alert.
Texas Club
---
Posted 02 November 2011 - 07:42 AM
i guess i'm skipping 7

join
the bk group on last.fm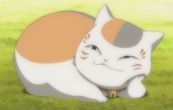 » Click to show Spoiler - click again to hide... «
---
Posted 20 January 2012 - 04:36 PM
How is it?

---
Posted 20 January 2012 - 07:32 PM
it appears that windows 8 is going to have two separate desktops. One will be almost exactly windows 7 and the other will be similar to what they're using on the windows phones and on xbox360.
I like the way the xbox360 dashboard looks for the most part but they're going to need to make some tweaks for usability or else it'll be a complete failure. windows 7 is completely awesome by the way. I ran across some funny guy trying to make fun of adobe for how often it crashes in OSX and I was all like: "my photoshops never crashes and my windows never crashes either LOL"
Kim's Vista computer sucked though. Used to pick up viruses all the time. My computer, same websites, no viruses. Moral of story: Windows 7 is beast.

No signature.
---
Posted 21 January 2012 - 12:07 PM
Everything I have tries works, metro seem ok. I'm a bit disappointed that the new file system (refs) will only be in windows sever 8. I don't really see to much reason to change form 7 to 8 so I don't think this will be a big release for them.

Ph'nglui mglw'nafh Cthulhu R'lyeh wgah'nagl fhtagn
---
---
0 user(s) are reading this topic
0 members, 0 guests, 0 anonymous users