Tightrope
Started by
Illinest
,
Aug 22 2010 08:45 PM
Posted 22 August 2010 - 08:45 PM
No signature.
---
Posted 22 August 2010 - 09:39 PM
the music is far more interesting than her singing, it's like a letdown. it has the makings of something good but fell short. the concepts are great but her singing isn't quirky or amazing enough to make it a homerun for me. it is a bit jazzy, pop, and funk, but she should pick one as the lead.

join
the bk group on last.fm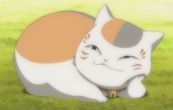 » Click to show Spoiler - click again to hide... «
---
Posted 23 August 2010 - 05:41 AM
I've seen her with Andre 3000 and Big Boi. It kinda sounds like an Outkast song too. Strange thing to me is that she's signed to Bad Boy.

No signature.
---
---
0 user(s) are reading this topic
0 members, 0 guests, 0 anonymous users